BETTER SKIN OR YOUR MONEY BACK
SKINCARE REINVENTED BY NATURE
Our plant-powered vegan skincare products are made from some of Mother Nature's favorite ingredients. By sustainably sourcing hemp seed oil, fair trade caffeine, and other natural ingredients like aloe vera and charcoal, we've created unique proprietary blends that are good for your skin, and great for our planet.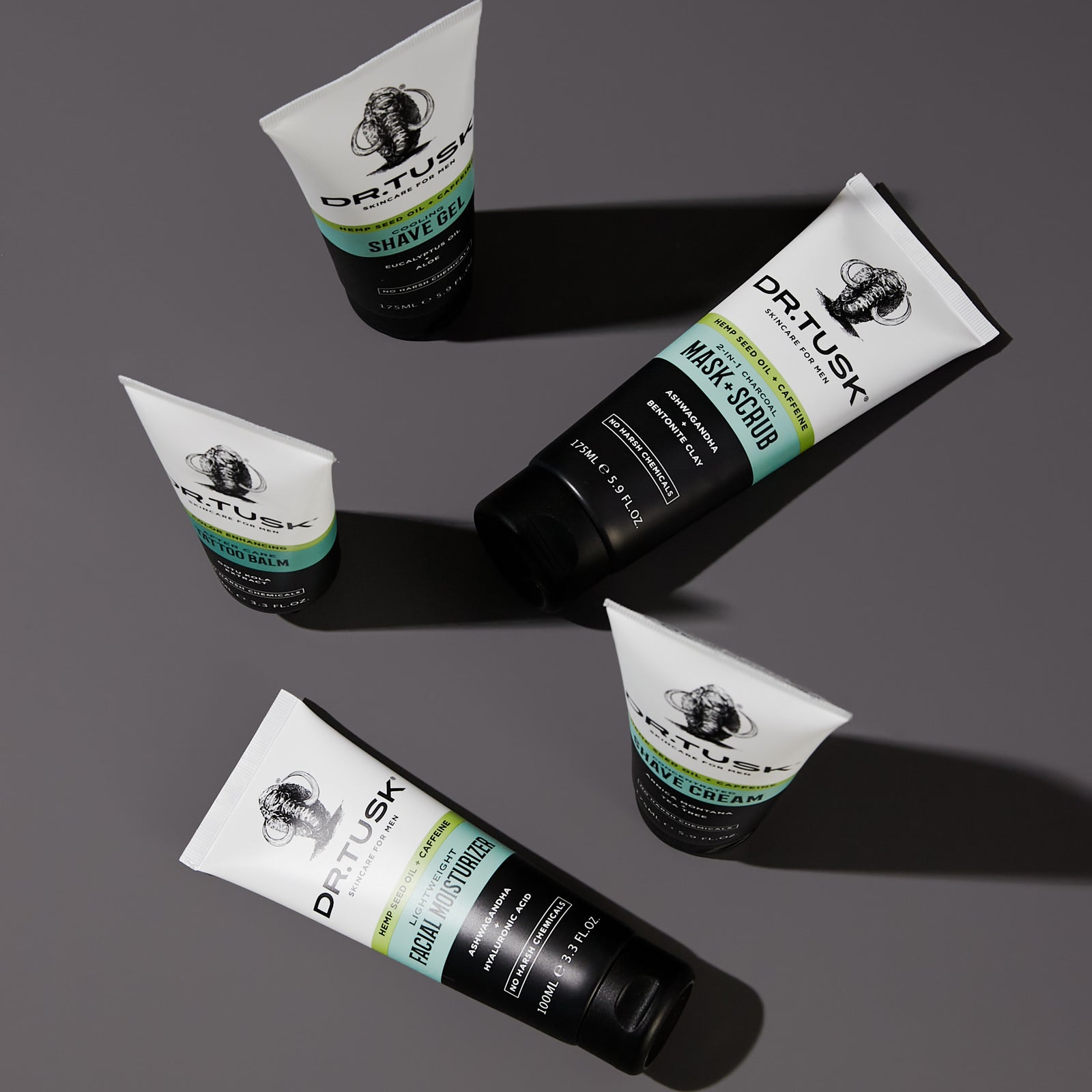 Restore your hair to former glory after years of damage and buildup while cleansing your scalp and follicles from the source of thinning hair and breakage.
PLANT-BASED FORMULAS WITH
ETHICALLY SOURCED NATURAL INGREDIENTS

Hemp seed oil contains antioxidants as well as omega-3 and omega-6 fatty acids. It's known for its moisturizing properties and is good for skin, scalp and hair follicles. It is perfect for most skin types as it helps to balance out oily skin, hydrating it and regulating the skin's oil production without clogging pores.
Caffeine has been proven to stimulate hair follicles into producing healthy hair growth and can also penetrate the scalp, enabling hair to shine and provide added condition and body. Caffeine, when applied topically can constrict the blood vessels and helps reduce inflammation and puffiness. It can also tighten and brighten the skin.
Dragon's blood is known for its anti-inflammatory properties since ancient times. Also, it contains taspine which is a natural tissue healing agent. It can calm your irritated skin by reducing redness.
Activated Charcoal is one of the best natural pore cleansing ingredients and it's beneficial for your skin in a few other ways too. Activated charcoal has been proven to reach deep into your pores to remove toxins and impurities and offers beneficial exfoliation for a smoother, more refined glow.
The hydrating power of aloe vera, coupled with its soothing nature and antibacterial properties, can help calm skin irritation and reduce scalp itchiness.
Tea tree oil can help provide both antifungal and antibacterial benefits. This means it will get rid of what's causing the dead skin on your scalp, along with anti-inflammatory and antimicrobial properties for your skin. It's thought to calm redness, swelling, and inflammation.
DR.TUSK IS ON A MISSION
By pledging 5% of every sale to our charitable partners, we're on a mission to preserve the elephant species, and your purchase makes the difference.
400,000 elephants remain on Planet Earth, so we created a personal care brand for the cause. Inspired by better-for-you products using Mother Nature's best, we're empowering the masses to feel good, and do good.